31mm Aluminium Moon Stamping Blank
---
31mm Aluminium Moon Stamping Blank
£0.43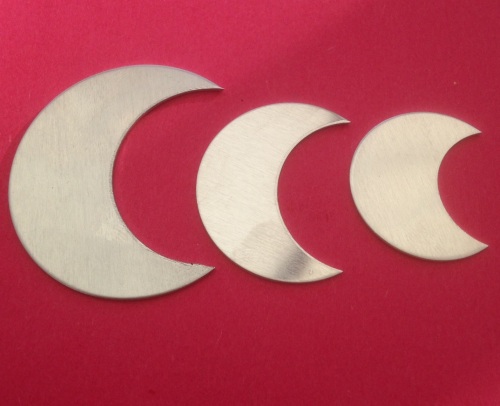 These are 31mm aluminium moon stamping blanks.
They are cut by hand from 1.2mm thick/16 gauge aluminium so are nice and thick to stamp on and get a good impression. As they are cut by hand the sizes and shapes do vary slightly.
Aluminium is a great alternative to sterling silver as it does not tarnish, is light weight and you can polish it up to give a lovely shine.